The Vet Services clinic in Dannevirke, Tararua District, has a strong production animal vet team, which is complemented by its modern clinic and experienced small animal and equine vets.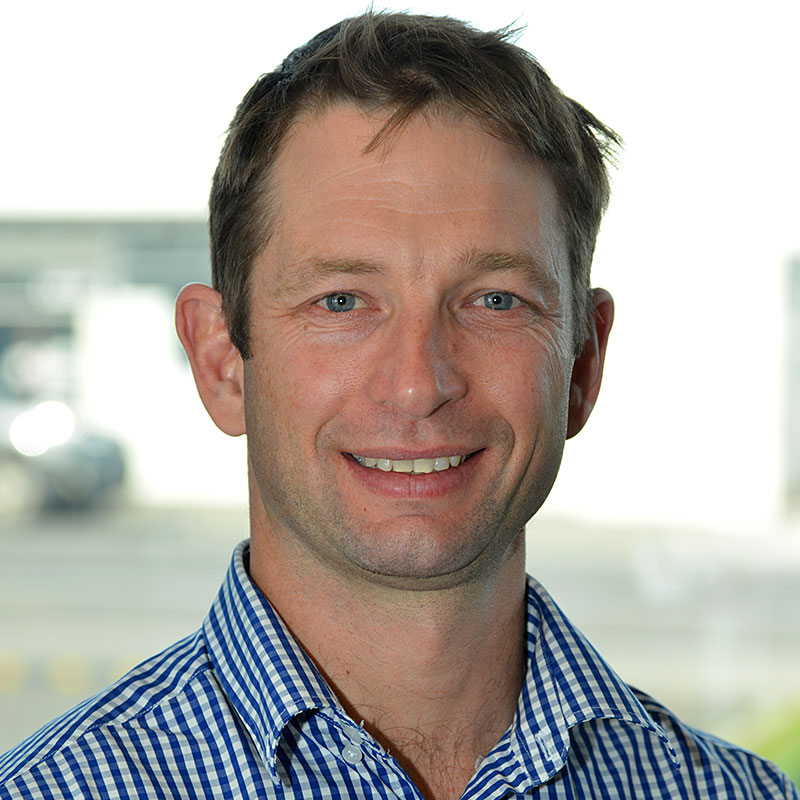 Production Animal Veterinarian, Practice Manager
Simon grew up on a sheep and beef farm in Waipukurau before deciding to pursue a career in veterinary science which led him to study at Massey University. After graduating he worked in Wairoa for 4 years before heading to the UK to locum and travel for 2 years.
Upon returning to NZ he started work in Dannevirke, that was 13 years ago. Since then, he has married and had a family which he enjoys spending time with doing lots of outdoor activities including diving, hunting and fishing.
Simon enjoys all aspects of veterinary practice but his passion is helping farmers achieve a productive, sustainable and profitable farm system.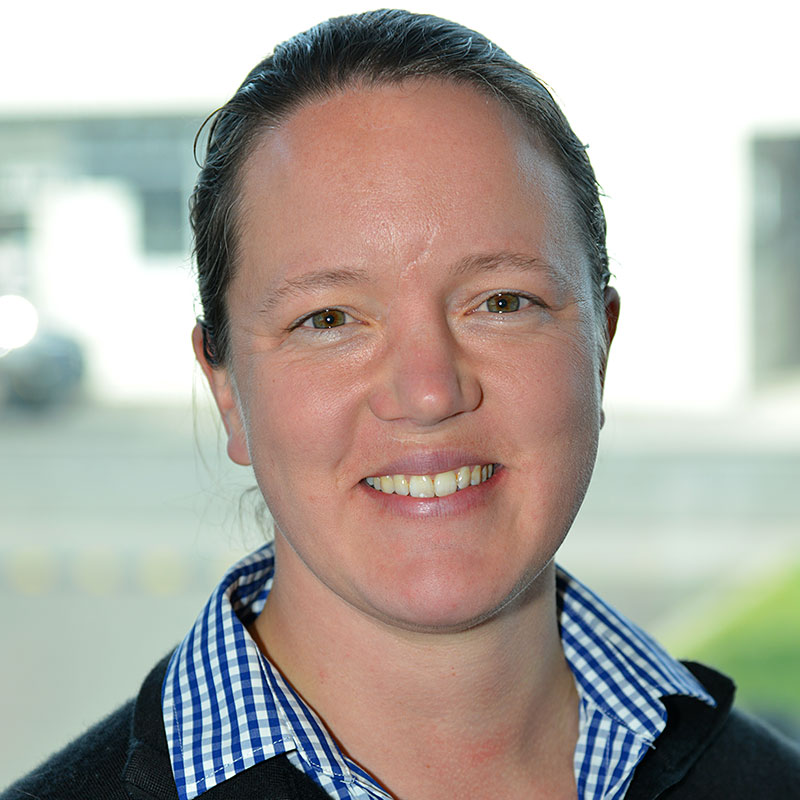 Mixed Practice Veterinarian
Naomi originally hails from England and graduated from Cambridge University in 2010. Following her graduation, Naomi gained experience from working at two mixed practice clinics in the UK before deciding to come to New Zealand in 2014. Once in New Zealand, Naomi worked in the South Island for a few years and then started with Vet Services in 2017 as a mixed practice vet. Naomi loves the fact that she can see five different species in one day and loves that no two days are the same!
Since being in NZ, Naomi has found a passion for the farming life as well as flying a few planes here and there and this is where you will find her in her down time.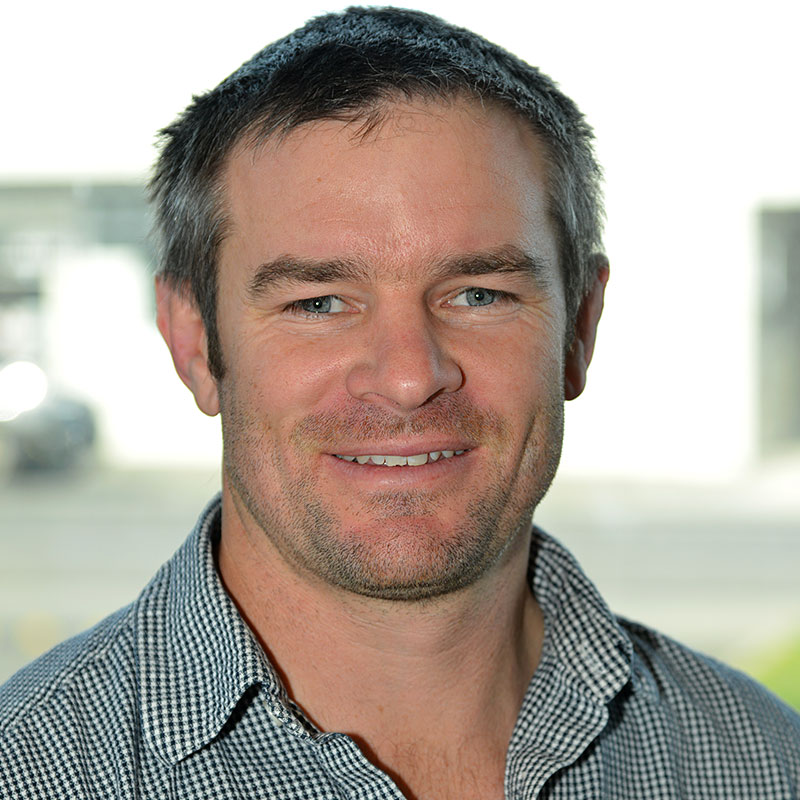 Production Animal Veterinarian
Tim believes he's been "living the dream" since 2008 when he first joined the Vet Services team. What he enjoys most about his job is working hard with our Production Animal clients in helping them achieve their goals and also has a special interest in animal Health issues.
When Tim is not working, he is found to be running from place to place with the kids making sure they keep up with their busy sporting lifestyle. He also enjoys hunting & fishing and has a few good stories to match.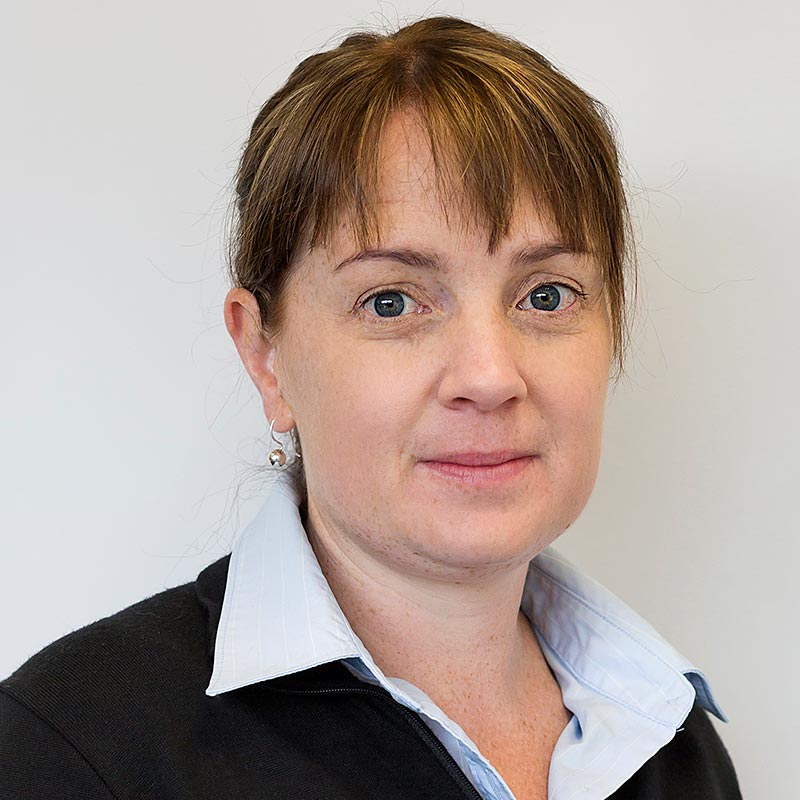 Companion Animal Vet Team Leader
Kate first worked as a vet in Wairoa for 12 months before joining the team at Vet Services in January 2011. Kate soon became our head Companion Animal Vet and since then has upskilled in a few areas, one being orthopedic surgeries. Kate has a keen interest in the Working dogs of NZ and has recently assisted in the Hip dysplasia study and found this to be very rewarding. Kate also enjoys a good stitch up and is the go-to lady for any tricky companion animal cases.
Kate has recently become an amazing new mum to young Lachie so this keeps her very busy in any down time that she may have, you will also see Kate out walking her gorgeous Huntaway Nelly any chance she can get, wind, rain or shine.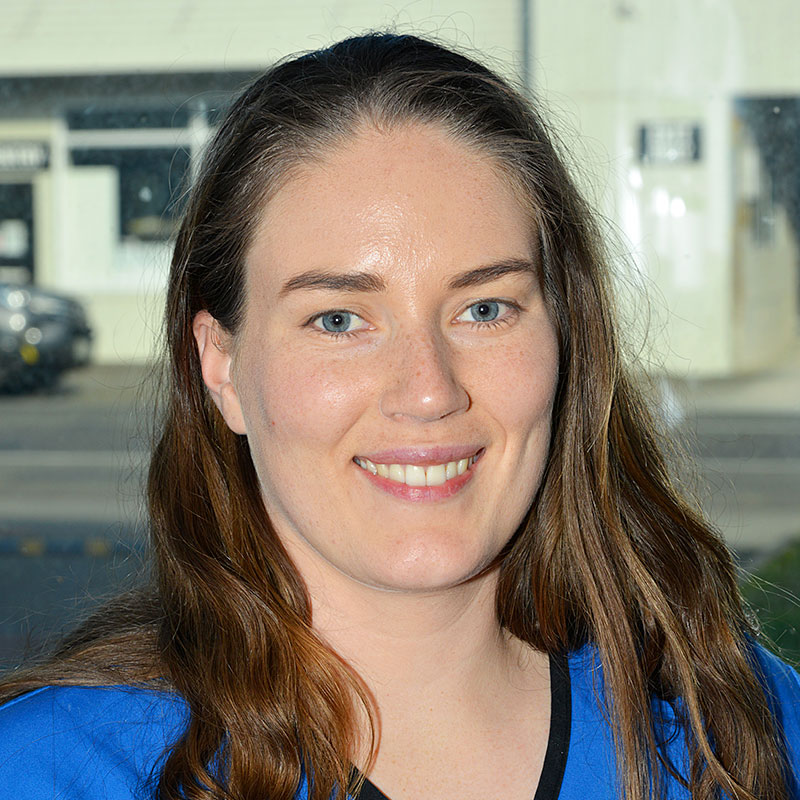 Mixed Practice Veterinarian
Sophie first came to Vet Services Dannevirke as a new grad in January 2019 and since then has gained an amazing amount of knowledge and experience in both companion and production animal practice.
Sophie enjoys the variety of work that is put in front of her and when she is not attending to animals you will find her creating something delicious in the kitchen. The team often get to trial her creations and let me tell you they are delicious!! In their down time, Sophie and her partner Scotty, as well as their energetic pooch Sage quite often enjoy a weekend away at their Castle point family batch and enjoy soaking up the amazing surroundings.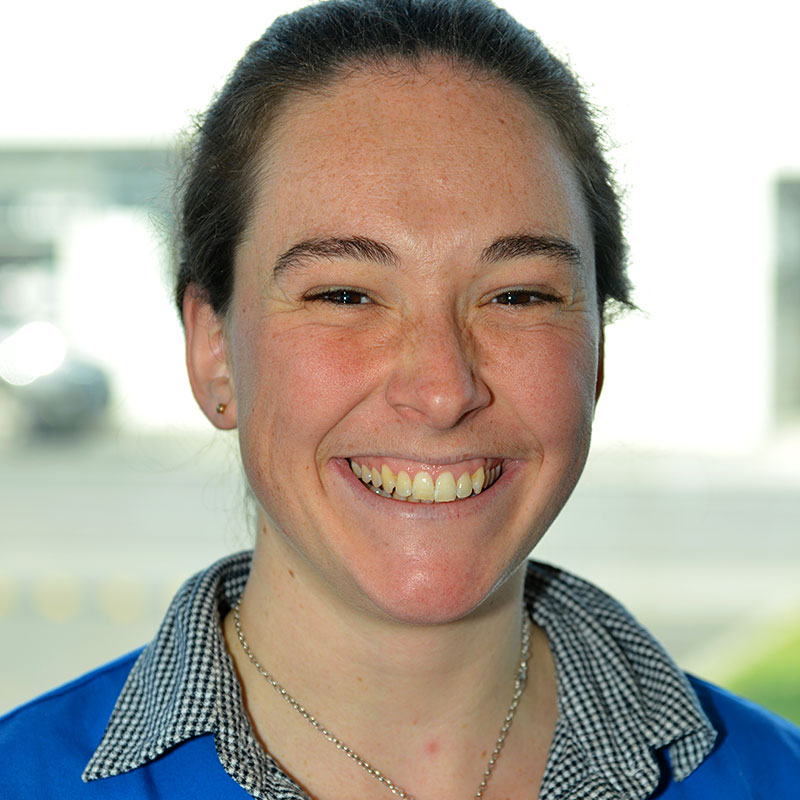 Mixed Practice Veterinarian
Lucy is one of our mixed animal veterinarians who started with Vet Services late in 2019. Lucy started her career in Taranaki after graduating from Massey in 2017 but moved to be with her partner on his grandparent's farm just out of Woodville.
Originally from the city life, Lucy enjoys the challenges of rural practice including calvings and treating working dogs.
Outside of work she spends a fair bit of time running after her own dogs or walking in the Ruahines.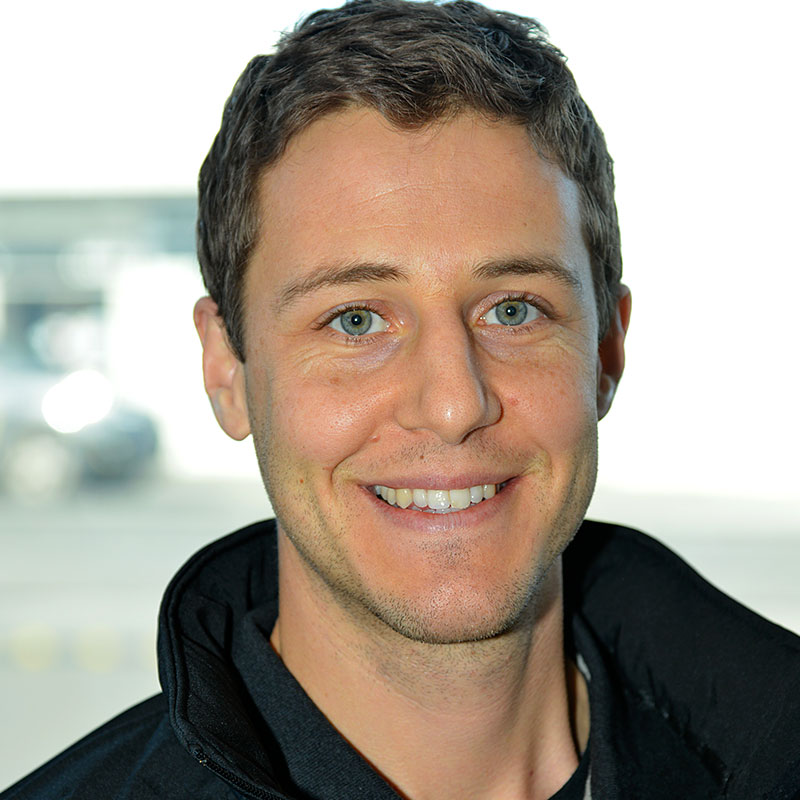 Equine, Production Animal and Small Animal Orthopedics Veterinarian
Johnny has been working at Vet Services Dannevirke since January 2012, after completing his Veterinary Degree at Massey University in Palmerston North.
He originally hails from Wellington but thoroughly enjoys the 'small town life' that Dannevirke offers. He has a keen interest in Equine Veterinary Practice but enjoys treating the diverse range of species that mixed practice has to offer. He has undertaken a wide range of continuing education to further his knowledge and skills, especially Equine Dentistry, Medicine and Lameness.
While not at work you can often find him out running, but he enjoys a range of sports and making the most of all the awesome outdoor opportunities rural NZ has to offer!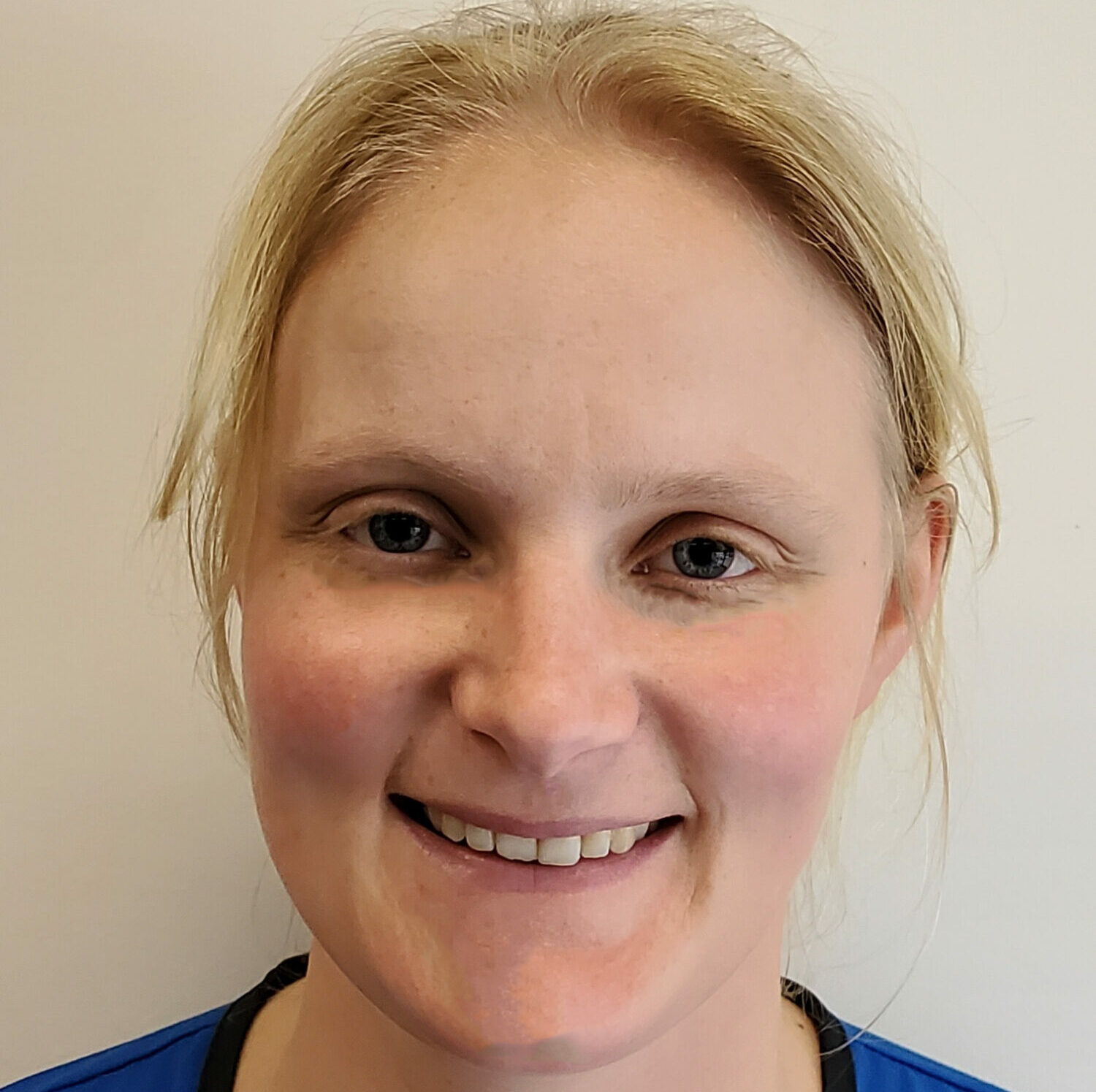 Mixed Practice Veterinarian
Sarah joined Vet Services Dannevirke in August 2021 after 8.5 years in a mixed practice in Northland. 
She enjoys the variety of mixed practice and is currently studying towards a Masters in Veterinary Medicine through Massey University.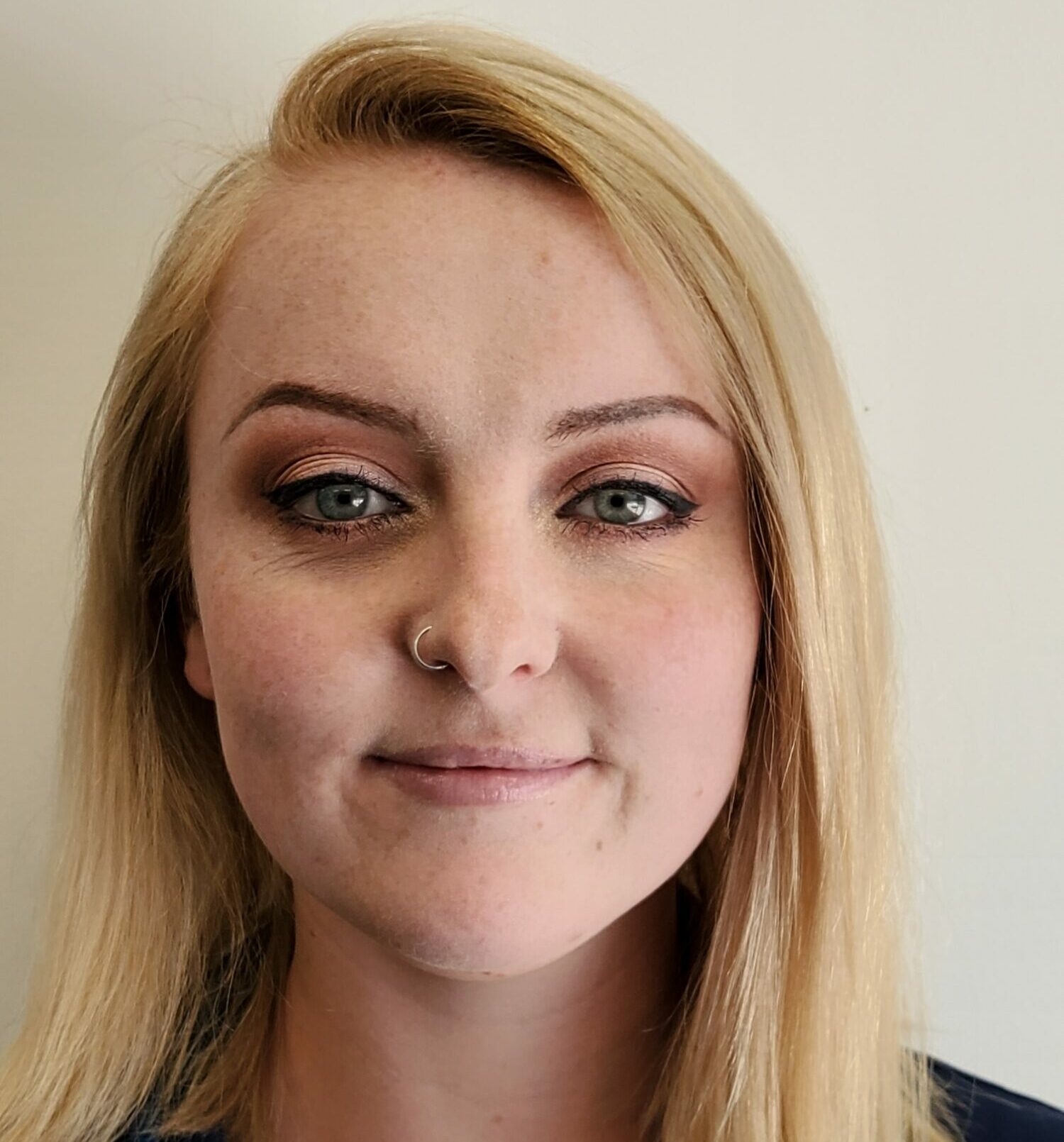 Vet Nurse
Skye is originally from Littlehampton, England and moved to Whanganui when she was 10 yrs old.
After finishing High School, she moved to Wellington to study Makeup artistry before moving back to Whanganui in 2017 to study her Veterinary Nursing Assistant qualification
She really enjoys patient care & monitoring, particularly surgical monitoring and also running blood samples.
Being around family and her partners family is very important to her.
In her spare time, she like's travelling, watching movies and cooking.
She has a dog called Pepper whom she adopted from the SPCA, Pixie the cat and Spike (her partners cat).  She also has hand raised a rescue kitten called Ash from one day of age.
Skye previously work as a receptionist for three years at a Veterinary Clinic in Whanganui before moving here.
Skye has extensive customer service experience and she loves the new team she is now a part of and is excited to grow with the team.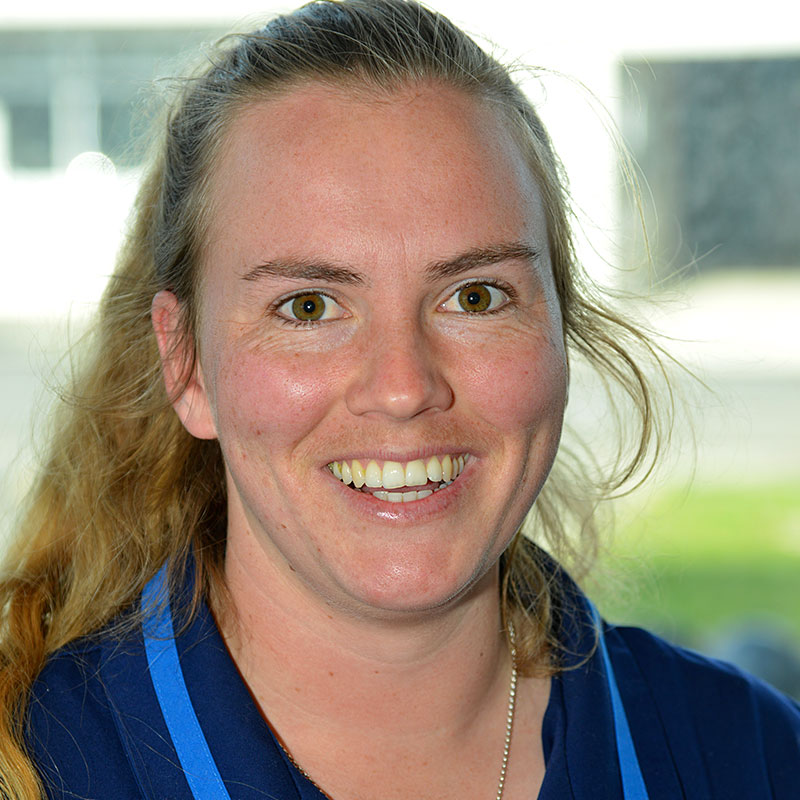 Vet Nurse
Jackie joined our team in 2019 after moving to Dannevirke for love! Before the move she had worked as a shepherd in a back block of Taihape and spent a couple of years on the ski fields in Canada (something she would highly recommend!).
She is passionate about all things animals and will make sure yours feel right at home when they come to visit us.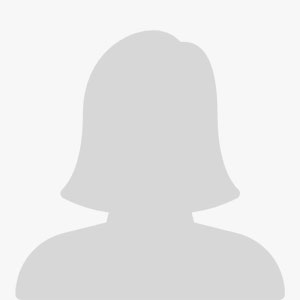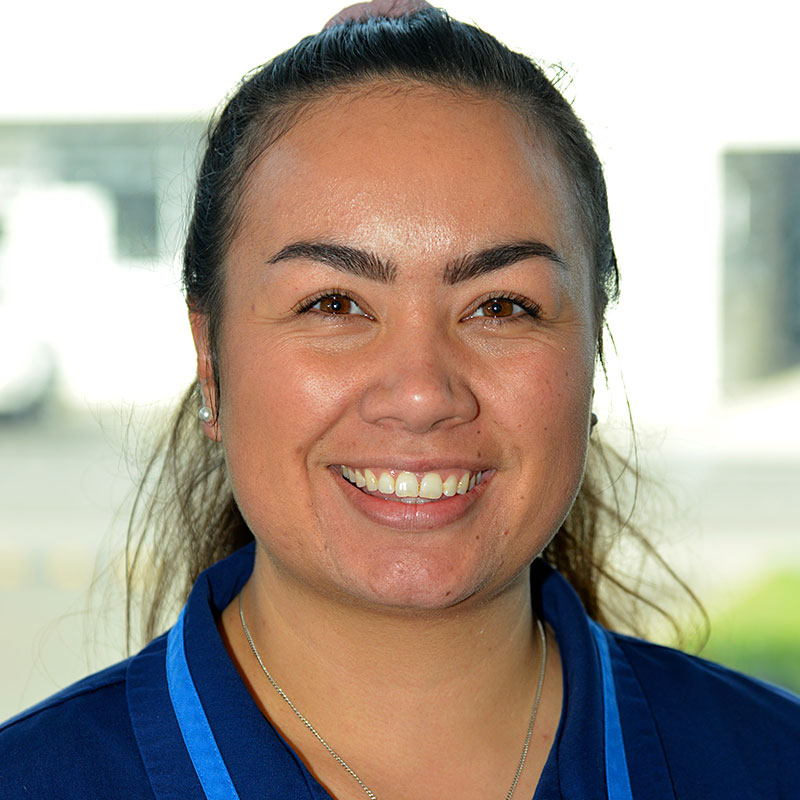 Vet Nurse
Kendall first joined our Dannevirke team in 2017 while completing some work experience as part of her studies with EIT.
She made a great impression and took a permanent position as a Vet Nurse with us after finishing her Diploma in Vet Nursing.
When she is not at work Kendall loves heading to the beach for a surf cast, spending time with her animals or going bush.
Retail Manager
Grant has been with the Dannevirke Clinic for 32 years and really enjoys working with farmers to achieve their production goals with the always evolving animal health and welfare products we stock in store.
One of his highlights during his career with the company was moving from the original Gordon Street clinic to the new purpose-built Vet Services High Street clinic in 2013. Grant looks forward to meeting new farmers moving to the area and ensuring they get the best animal health advice.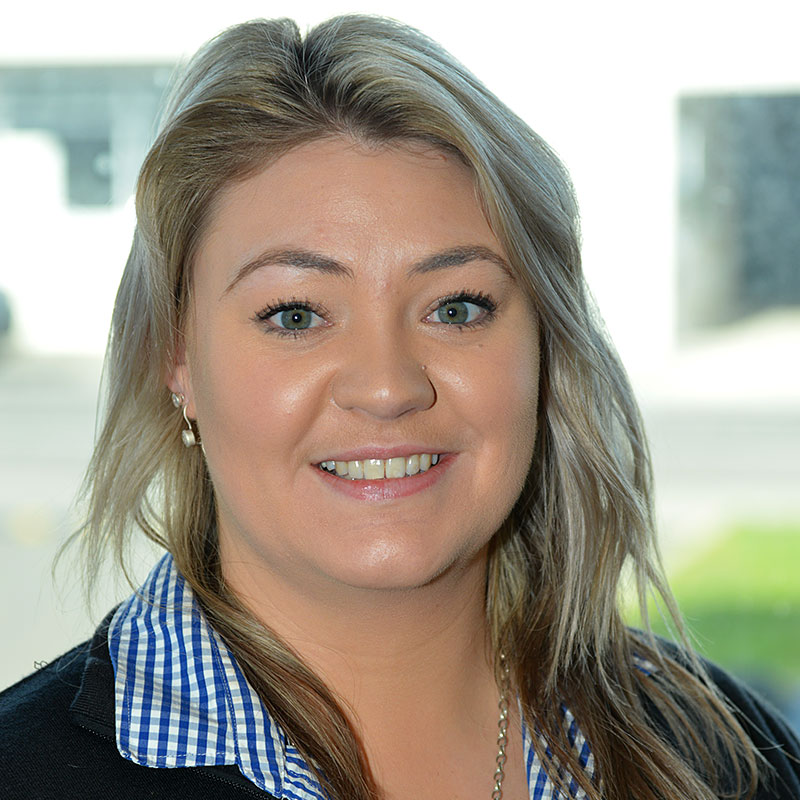 Customer Service & Receptionist
Hannah started here in October 2014 as a full-time receptionist, she previously studied Vet Nursing at Massey University for a while and also has a background in hospitality. Hannah has a passion for customer service, animal care and has a love of the outdoors.
When she is not at work, she is hanging out with her variety of pets ranging from three naughty sheep, eight very active dogs, one nosey ginger cat and one very large cow named Leila.  Most of these are a collection of animals adopted from the clinic and as you can imagine life is never dull!!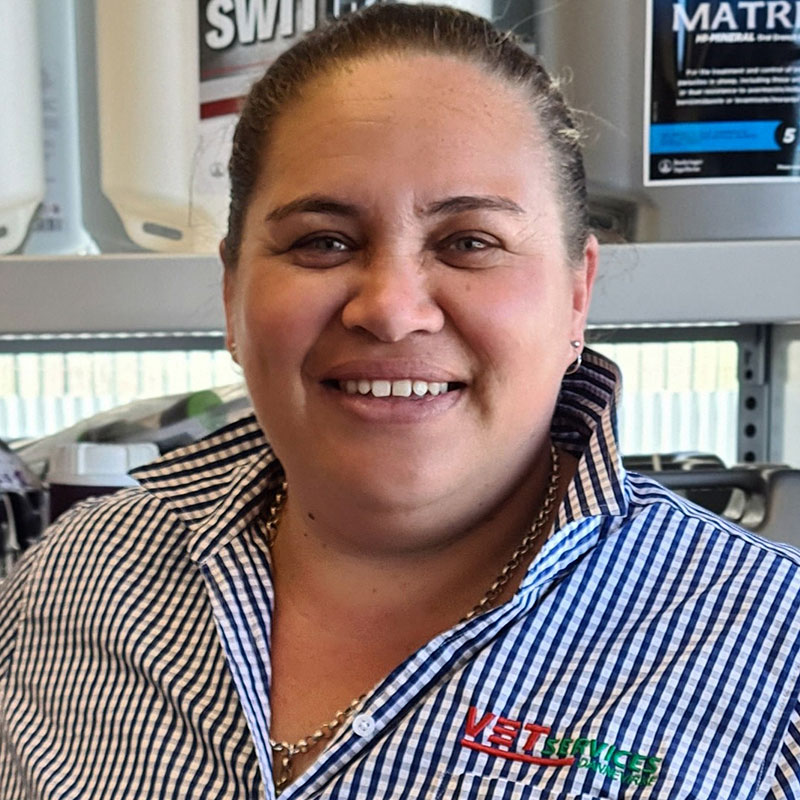 Customer Service & Receptionist
Moana joined the Vet Services team in 2020 after moving back to Dannevirke with her family. Moana comes to us with 5 years previous experience in the Production and Companion animal retail as well as on farm sheep and beef experience.
She enjoys the variety of work that the production animals require and seeing all the cats and dogs that come in to the clinic. If Moana is not busy at work she is normally busy on farm or with her 2 boys.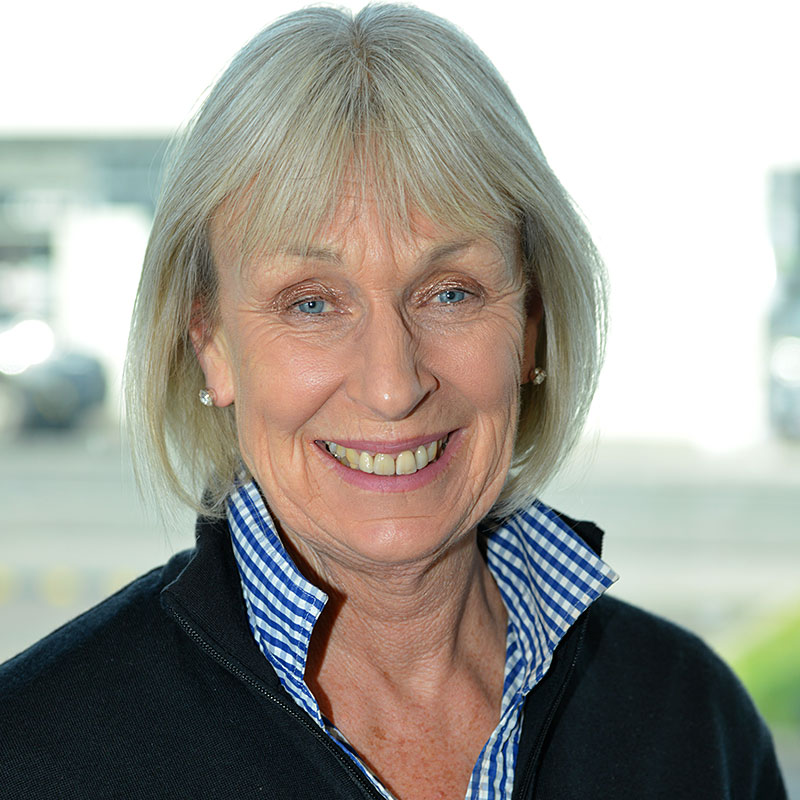 Accounts, Receptionist and Laboratory Assistant
Mary has farmed for many years and worked with Animal Health Services and LIC before joining Vet Services in 2008. Mary was first working with us here as a Vet Nurse and in the last two years she has nicely fitted in with the Admin and reception team.
Mary enjoys mainly working with our great team at Vet Services as well as being involved in the farming community.
When not at work you will see her travelling to multiple destinations (including overseas) judging dressage and enjoying walking & tramping around our beautiful countryside!
Accounts & Administration
Sandra joined the Vet Services team as a receptionist in 2014, and not long after she took on accounts and administration duties. Sandra's love for animals is evident in the many "fail" fosters that she has had and is often referred to around the clinic as the crazy cat lady!
Away from the clinic Sandra enjoys getting out in her garden, watching sports and catching up with family and friends. Sandra enjoys working alongside such a dedicated team of people.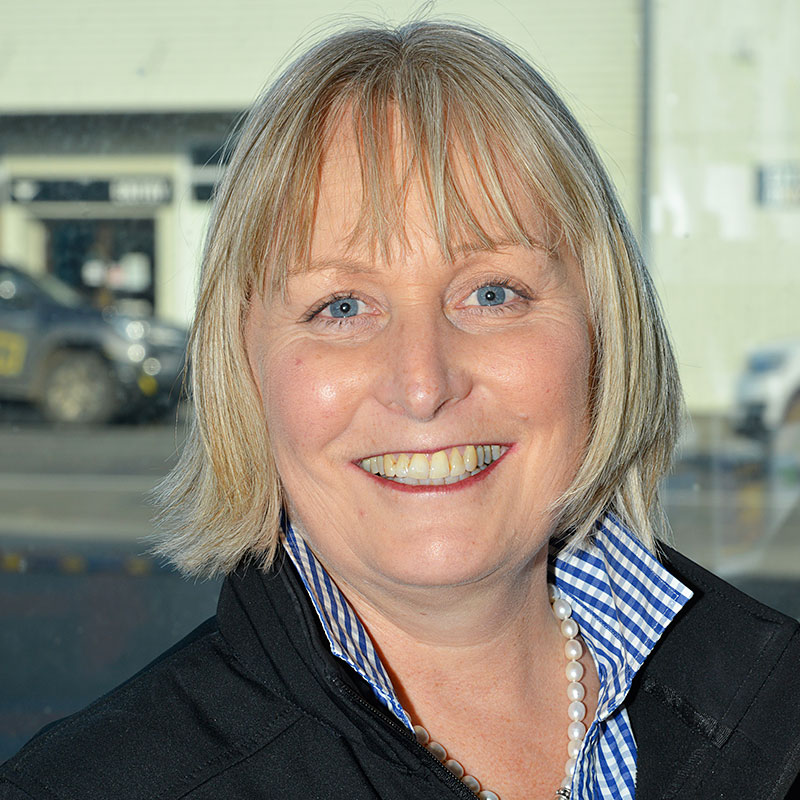 Clinic Co-ordinator
Jenny grew up on a sheep and beef farm and has been working with farming and animal health for over 36 years.
In April 2014, Jenny joined Vet Services and has been brightening up our Dannevirke clinic ever since! In 2020 she changed roles to our Clinic Co-Ordinator and now assists with the everyday running of the clinic. This is a varied role which includes diary management, health and safety, lots of problem solving and being the 'Clinic Mum' ensuring all things run smoothly.
Outside of work Jenny is kept busy by her wonderful family, husband Jim and children Nicole & Braedyn. There is never a dull moment with lots of fishing, photography and exploring NZ in their campervan.